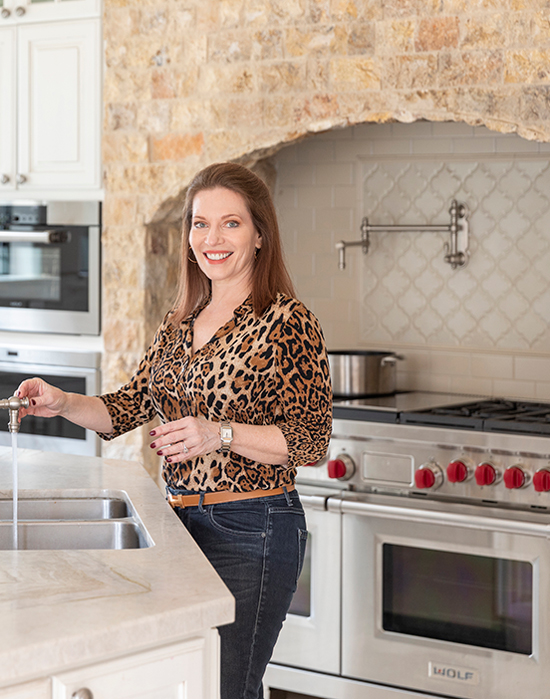 Embark on a transformative design journey with one of Houston's premier luxury interior designers, Pamela O'Brien of Pamela Hope Designs. Pamela's signature style lies in crafting spaces that reflect your one-of-a-kind personality. Her work has graced the pages of House Beautiful, Architectural Digest, The Spruce, and more throughout her illustrious career. Pamela and her team go beyond designing to take you on a collaborative journey, weaving your design dreams into a reality. Her process is about more than putting pictures on a page. It's about unlocking your vision and crafting a space you, your friends, and your family will enjoy for years to come. An avid traveler, writer, and speaker, Pamela brings creative inspiration from the corners of the globe into her work and takes an educational approach through the process. You will not only gain a beautifully finished room but also learn a thing or two during the journey.
Design goes beyond decor; Pamela creates homes that are inviting and functional. She believes comfort and function are as important as style. Her work spans residential, commercial, and decorating projects. Unlock your vision and realize your space's true potential when you choose Pamela for a design that's as captivating as it is transformational. We invite you to complete our contact form or reach out directly to get your project started. We look forward to connecting. 
BECOME A CLIENT
Interested in learning more about our services? Please fill out the form on this page and tell us a little about your upcoming project. If you'd prefer to chat, please call us at (713) 880-1934.